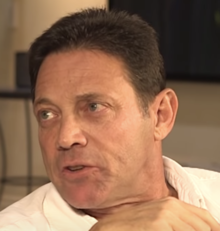 Jordan Ross Belfort  (/ˈbɛlfɔːrt/; born July 9, 1962) is an American author, motivational speaker, former stockbroker, and convicted felon.
In 1999, he pled guilty to fraud and related crimes in connection with stock-market manipulation and running a boiler room as part of a penny-stock scam. Belfort spent 22 months in prison as part of an agreement under which he gave testimony against numerous partners and subordinates in his fraud scheme. Continue reading "Author: Jordan Belfort"
Yael Halon | 21.02.02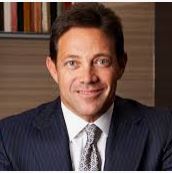 "My hat's off to them…it's brilliant what they did." — Jordan Belfort
The share price of video game retailer GameStop surged dramatically last week after a group of Reddit users teamed up to buy up the struggling retailer's call options – hurting market short sellers.
"I believe this is a paradigm shift right now," Belfort, who spent 22 months in prison after pleading guilty to charges of securities fraud and money laundering, told host Tucker Carlson.
Continue reading "Article: 'Wolf of Wall Street' Jordan Belfort Lauds 'Brilliant' Stock Revolt: 'This is a Paradigm Shift'"