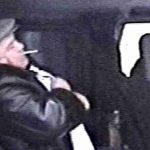 Semion Mogilevich Today: Where Is the Notorious Ukrainian-Russian Mobster?
A new true crime documentary series dropped on Netflix on August 5, World's Most Wanted, which profiles five of the most notorious fugitives of the past few decades.
One of the episodes focuses on Ukrainian-Russian mobster Semion Mogilevich, who is considered by many agencies to be the "boss of bosses" of the majority of Russian mafia organizations.