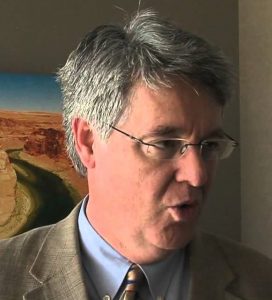 Formerly senior vice president and general counsel for Overstock.com, Griffin has been responsible for the strategic direction and operational effectiveness of the legal team.  Under his direction, the legal department has repeatedly seen success in fighting high-profile patent troll suits, and in working with the U.S. Congress, regulatory agencies and state legislatures on key legislation and regulatory matters, affecting the retail sector and public companies.  Griffin's new position will expand his responsibilities in these and other areas.
"A superb attorney, Mark has been a wise advisor to and a tenacious and able advocate for the company," said Overstock.com Executive Vice Chairman Jonathan Johnson.  "His unique ability to be both counselor and gladiator fit him well to join the senior executive team."
As a private attorney, Griffin represented the company when it started its campaign to end a form of stock market manipulation–abusive naked short-selling. In the middle of that fight, Griffin joined the company in 2006 as its general counsel. Prior to Overstock.com, Griffin was a partner in the Salt Lake City law firm, Woodbury & Kesler. Griffin also served 14 years in various roles in state government: as director of the Utah Securities Division, previously as deputy secretary of state for the State of Nevada and as an assistant Utah attorney general, handling civil securities, antitrust cases and white collar fraud prosecutions.
Griffin served in the leadership of the North American Securities Administrators Association, with offices in Washington, D.C., completing his NASAA work as its President in 1997. Griffin has conducted senior White House Staff briefings, and testified five times before U.S. Congressional Committees on litigation reform, investor protection and securities market practices.
Griffin is a member of the Utah State Bar and holds J.D. and B.A. degrees from Brigham Young University.
Overstock.com General Counsel and Senior VP Mark Griffin Talks Abusive Patent Litigation