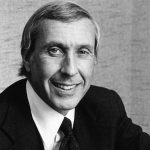 Ivan Frederick Boesky  (born March 6, 1937) is a former American stock trader who became infamous for his prominent role in an insider trading scandal that occurred in the United States during the mid-1980s.
He was charged and pled guilty to insider trading, was fined a record $100 million and became an informant.
Boesky was born to a Jewish family in Detroit, Michigan. His family owned several delicatessens and taverns in the city.[3] He attended the Cranbrook School in Bloomfield Hills before graduating from Detroit's Mumford High School. He then attended courses at Wayne State University, Eastern Michigan University and the University of Michigan. Despite lacking an undergraduate degree, he was admitted to Detroit College of Law (now Michigan State University College of Law) and graduated during 1965. In the 1980s, he served as an Adjunct Professor at Columbia University's Graduate School of Business and at New York University's Graduate School of Business.
Articles:
Article: Ex-Shearson Exec To Plead Guilty in Stock-Loan Investigation