RIPPLE'S XRP BLASTS PAST SEC LAWSUIT FEARS TO HIT THREE-YEAR HIGH
YASHU GOLA, 06 April 2021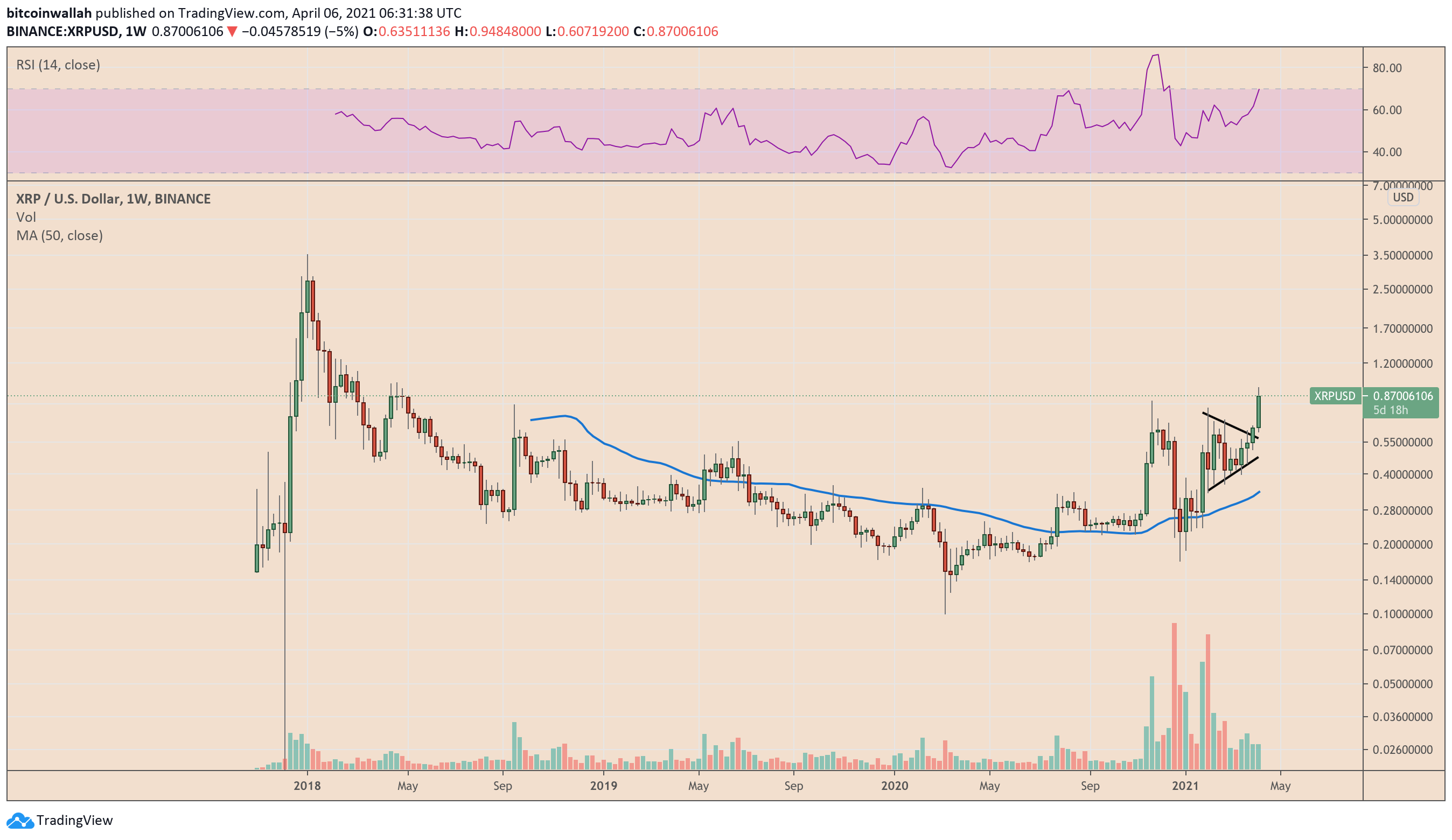 XRP bulls are back!
The Ripple blockchain's native token, which got embroiled in a legal controversy with the US Securities and Exchange Commission over its alleged securities status — and which led to the delisting of its highly traded financial instruments across many US-based crypto exchanges, reached its highest levels in three years this week.
XRP's price against the US dollar hit $0.948 on Tuesday, up 66.15 percent into April 2021. The token's major upside move surfaced partly due to a rally across the cryptocurrency market and else due to anticipations that it would walk through the SEC lawsuit unharmed.
MALL WINS, BIG CELEBRATIONS
In retrospect, the SEC filed a lawsuit against Ripple Labs, a Silicon Valley blockchain startup, in December 2020 for "allegedly" selling illegal securities in the form of its pre-mined XRP tokens. It is believed that Ripple Labs controlled XRP's supply and distribution in its early days — and even its claims to have no control over the XRP circulation are cosmetic in nature.