Foreign national paid for private planes that took runaway Texas Democrats to Washington
WorldTribune, 14 July 2021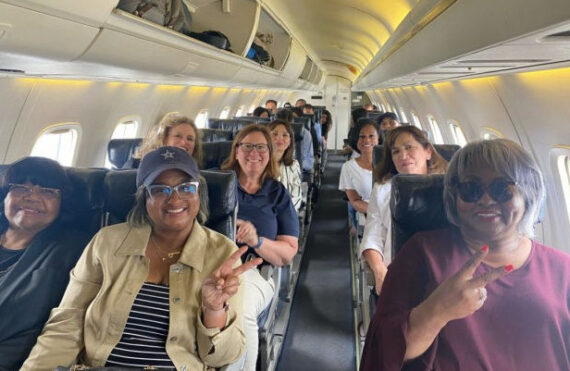 Election integrity would seem to be a bi-partisan joke. Even in Texas.
"If they (Democrats) felt like walking out was representing their districts, I was not going to force them to vote on a piece of legislation that was offensive to their district."
That's how freshman Republican House Speaker Dade Phelan responded to questions surrounding the Texas Democrats' latest attempt to delay passage of a voter integrity bill by flying to Washington D.C., the Corpus Christi Caller Times reports.
Seriously? No.
The voter integrity bill introduced was one of 11 policy initiatives Republican Gov. Greg Abbott outlined for a special session of the state Legislature. State Democrats effectively denied quorum by flying to Washington, leaving both houses short of the two-thirds requirement outlined in the Texas Constitution.
In an interesting twist to the story, the party of "Russian collusion" "[t]ook 3 private planes from Austin to DC paid for by Philippe Khalil Ziade, a Lebanese-American entrepreneur and founder of Las-Vegas based Growth Holdings," Houston radio talk show host Kenny Webster tweeted.
Ziade, according to National File, "is the Honorary Consul of Lebanon in Nevada, and as such he represents a foreign nation state. If his participation in the Democrat exodus is confirmed, Republicans can use this information to help bring to justice the fugitive Democrat lawmakers."
Foreign collusion aside, Democrats at the national level are making hay of their Texan counterparts' theatrics.