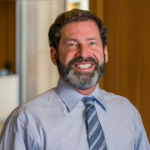 David A. Rocker  (born 1943) founded the hedge fund Rocker Partners, LP. Rocker holds a magna cum laude bachelors from Harvard College and a master of business administration from Harvard Business School. Rocker and his wife, Marian, reside in Florida and New Jersey. They have two sons.
In 1969, Rocker joined Mitchell Hutchins, where he was a research analyst and investment banker. In 1972, he hired on at Steinhardt, Fine, Berkowitz & Co., a pioneering hedge fund, and was a general partner there from 1973 to 1981. Rocker joined Century Capital, a registered investment adviser, as a partner in 1981. While there, he was a portfolio manager for institutional clients.
After Century Capital was acquired in 1985, he formed Rocker Partners with $25 million. Originally based in New York City, the firm expanded over the years adding offices in Larkspur, California and Millburn New Jersey. The firm also managed Compass Holdings and Helmsman Holdings in the BVI which pursued similar strategies for foreign clients.
Rocker Partners became incorporated as Copper River Management, LLC. Rocker's former co-manager at the firm, Marc Cohodes, fully assumed managerial duties after Rocker's retirement in early 2007.
Articles:
Press Release: Rocker Pays $5 Million to Overstock.com to Settle Lawsuit