The Mystery of the $113 Millıon Deli
Jesse Barron, 02 June 2021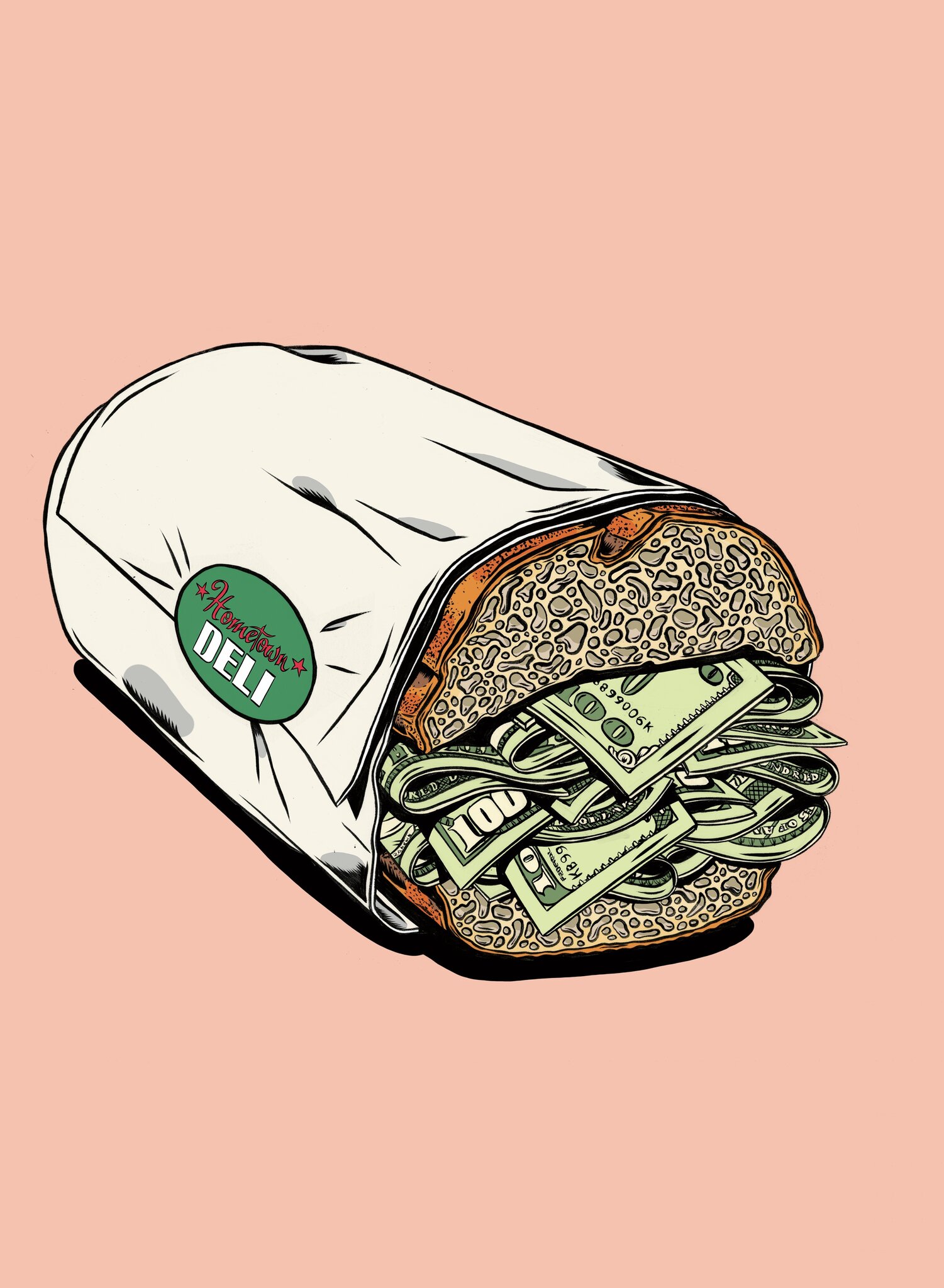 In a letter to his investors this April, David Einhorn, founder of the hedge fund Greenlight Capital and a well-known short-seller, complained that the stock market was in a state of "quasi anarchy." As one piece of evidence, he pointed to Elon Musk, whose commentary on Twitter, Einhorn said, amounted to market manipulation. "The laws don't apply to him, and he can do whatever he wants," Einhorn noted. As another example, he cited a restaurant in rural New Jersey called Your Hometown Deli, which despite making $13,976 in revenue last year had somehow attained a value of $113 million on the stock market.
Later that morning, a PDF of Einhorn's letter appeared on the financial-news website ValueWalk. Soon, the Bloomberg journalist Joe Wiesenthal tweeted a link, with a screenshot of the part about the deli. "What the hell?" he wrote. Hundreds of people retweeted him. The story took off. Your Hometown landed on the front page of The Financial Times, in The New Yorker's Talk of the Town, on NPR and in the business section of The New York Post. "Your Hometown Deli in Paulsboro, N.J., was just an unassuming sandwich stop," CBS News reported. "Now it's a Wall Street mystery."
It was the sort of mystery that seemed to be everywhere in the pandemic year, a time in which money, many people felt, stopped making sense. Within the end-times atmosphere of Covid-19, strange financial instruments were appearing, offering dubious chances to flip a stimulus check into overnight riches. A Reddit user posted Robinhood screencaps showing GameStop options worth millions of dollars. Dogecoin, a cryptocurrency named after an internet dog meme ("favored by Shiba Inus worldwide," its website notes), spiked 24,145 percent in 12 months, before losing about half its value while its chief booster, Musk, struggled through his performance on "Saturday Night Live." The artist known as Beeple sold what basically amounted to a digital image file for $69.3 million. SPACs — "special purpose acquisition companies" that let investors take a private company public without an I.P.O. — were being launched by celebrities to catapult everything from space-exploration companies to marijuana firms onto the public markets with limited oversight. Traditional rules about money and value, which had always applied to everybody but the rich, now seemed in flux universally. What if digital Shiba Inu coins mattered more to your household finances than your income, your rent and what you paid for food?